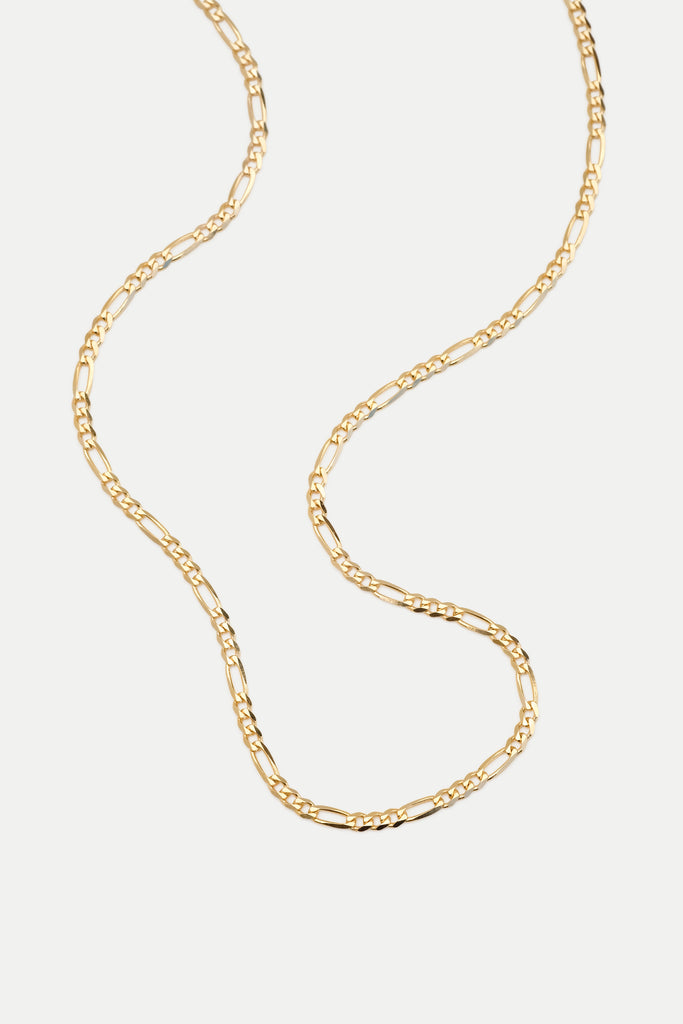 The Figaro · Fine
R 5,300.00
A finer version of The Figaro · Bold. This chain is a stunning accessory to wear every day. The glittering links reflect the light with every movement, creating a dazzling effect. Pair this chain with your favourite pendant or mix and match with other chains.
Width: 2.3mm
Available in 9ct yellow gold only.
Delivery time: 3-5 working days.
Made in Italy.
Image · 9ct yellow gold (45cm).