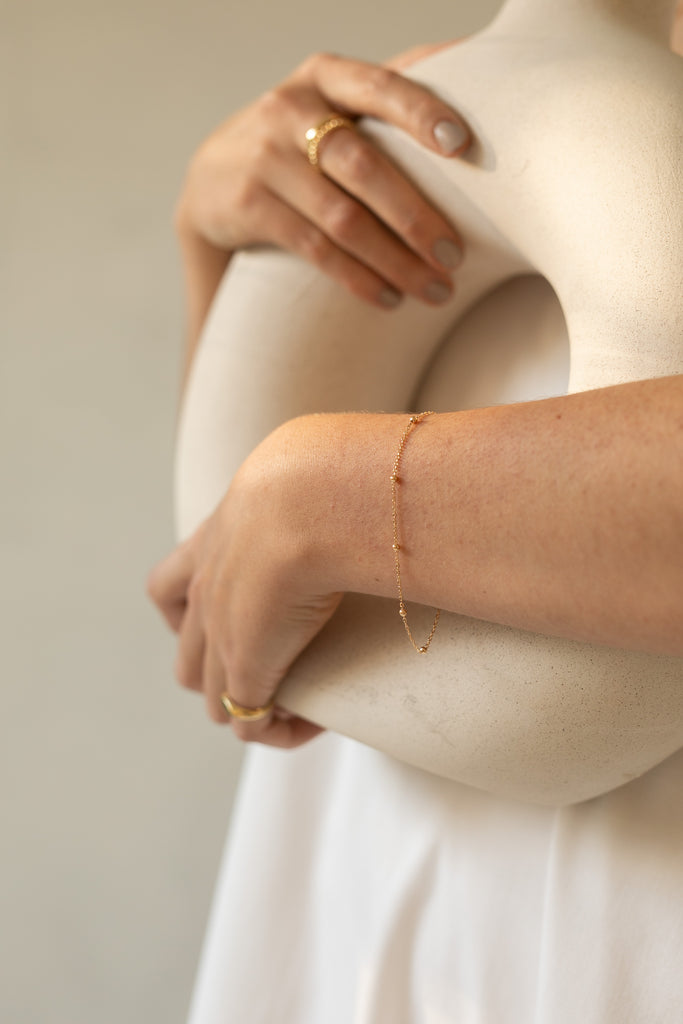 The Beaded Bracelet
R 2,200.00
A delicate beaded bracelet to match with your Beaded Chain.
Width: 2.5mm

Available in 9ct yellow & rose gold. Standard length is 19cm, but you can choose shorter lengths for a perfect fit.
*Please note that the 9ct yellow gold colour has a slightly warmer tone in this style, compared to our other 9ct yellow gold chains.*
Delivery time: 5-10 working days.
Made in Italy.
Image · 9ct yellow gold, 19cm length.