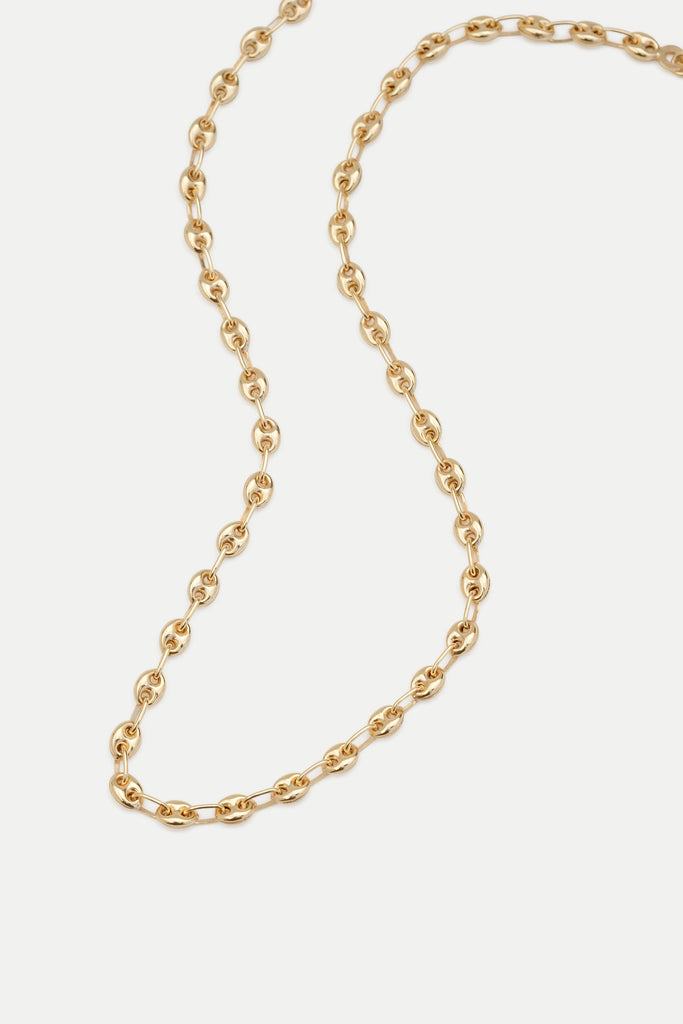 The Gucci
R 10,900.00
If you're looking to add a statement piece to your collection, this beautiful gold gucci chain is a solid choice. Wear it solo or layered with other chains.
Width: 4mm.
Available in 9ct yellow gold only. This chain is semi-hollow.
*Please note: we only have the 45cm length in stock*
Delivery time: 3-5 working days.
Made in Italy.
Image · 9ct yellow gold (50cm)., paired with The Figaro · fine and The Singapore.