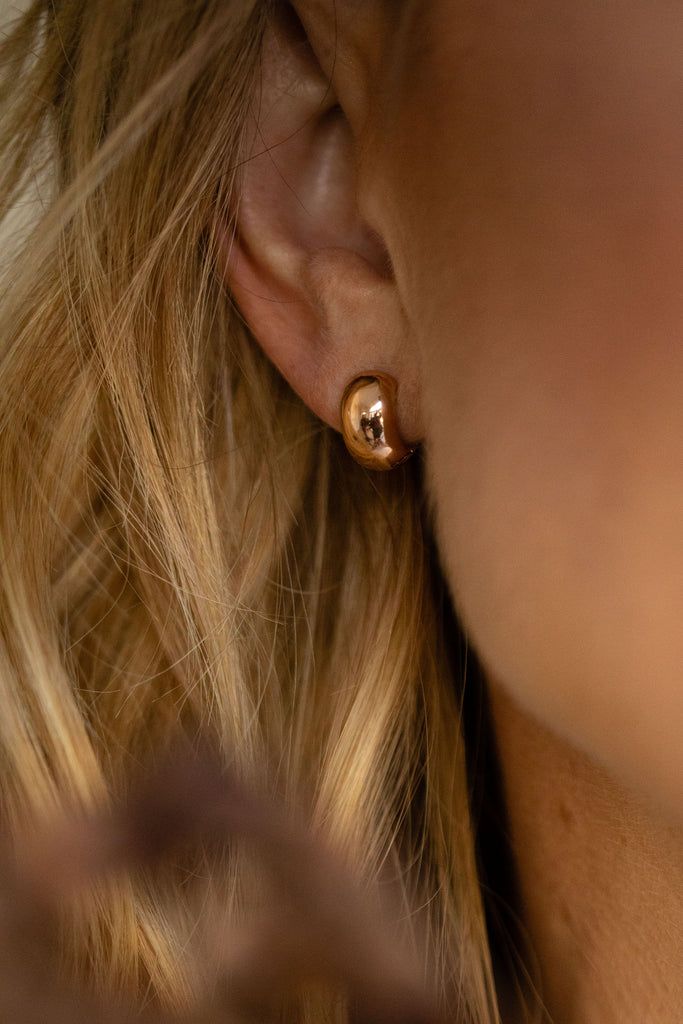 Everyday Huggies · Thick
R 5,800.00
A bolder version of our Everyday Huggies · Thin. These are ideal for those who adore bolder earrings. Perfect for a casual look during the day or dress it up at night. 
Huggies are designed to "hug" the earlobe and are a timeless edition to your jewellery collection. These are 7mm wide with an inside diameter of approximately 7.5mm, that fit most ears perfectly. Depending on where your piercing sits, that depicts how snug the earring will fit.
Available in 9ct yellow, rose or white gold. Get in touch for a quote on 18ct gold or platinum.
Sold as a pair.
Image ·  

9ct rose gold with platinum pins